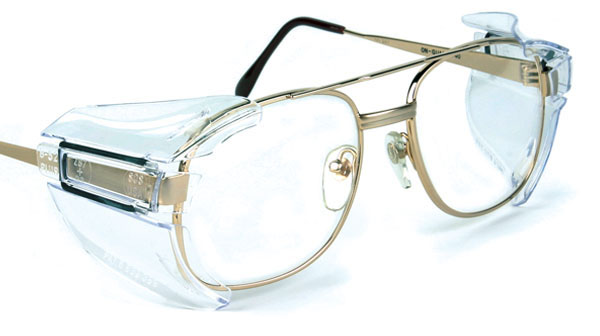 The new B-52+® PLUS adds the exclusive SAFETYWING® to its impressive   list of patented protected features. It is easily adjustable for universal attachment to the broad spectrum of safety frames found in the real world workplace, large-medium and small frame styles.
EXCLUSIVE SIDEWEAR™ FEATURES
The SAFETYWING®: provides additional vertical and horizontal coverage and prevents impact related injuries by dispersing the kinetic energy   over the entire wing surface, protecting the orbiting facial area from lacerations and fractures.
The patented LIVING HINGES allow simple adjustment of either the upper or lower quadrants of the shield so as to easily adapt to any frame shape.
GE Lexan® Polycarbonate resin provides superior impact resistance, visual clarity and UV protection.
Unbiased testing – certification by a major independent laboratory to confirm compliance to the ANSI Z.87.1-2010 standard. Independent Certification assures the HSE professional of OSHA acceptance for use in the workplace.
SOS Patent Number 6,832,389 and others
Quick Links
[video_lightbox_youtube video_id="YNkOsIE4fjY&rel=0″ width="640″ height="480″ anchor="https://www.sideshield.com/wp-content/uploads/2016/05/SOS_Icons_VIDEO.png"]
Packaging Options
The B-52+® Plus Compliance Pack™ conveniently contains twenty (20) pairs of B-52+® Plus units, and twenty (20) sets of care and use instructions.
Packaging label for the B-52+ PLUS Compliance Pack™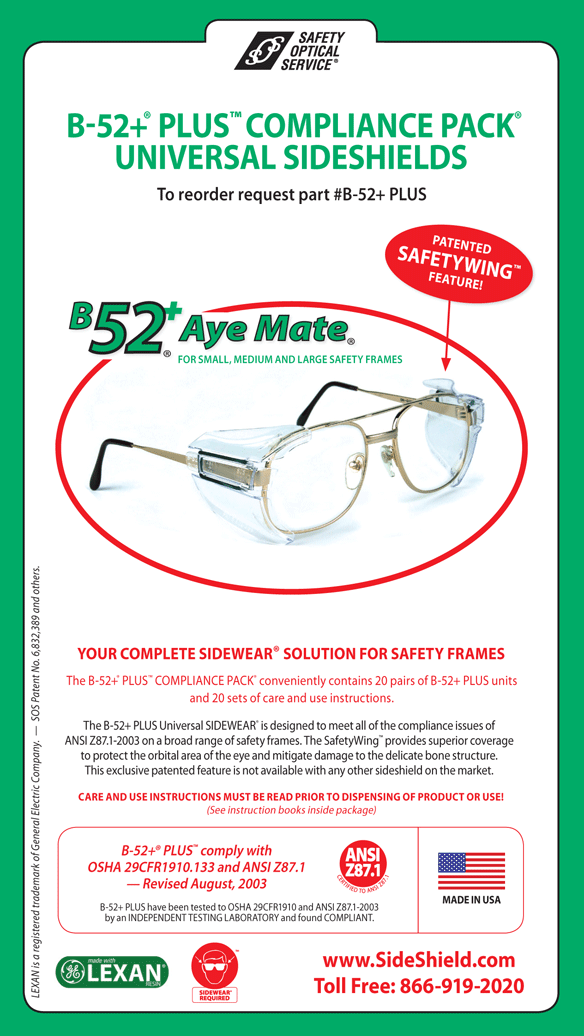 CP5226 Compliance Safepack® Plus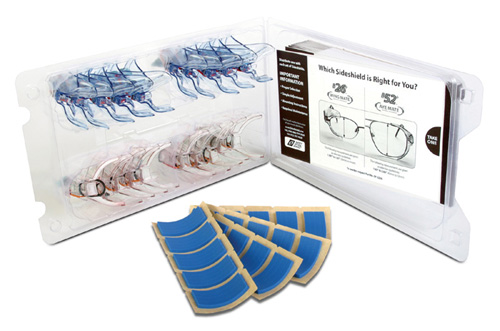 The CP-5226 Compliance Safepack® Plus consists of ten (10) of the patented B-52+ Aye-Mate™ & ten (10) of the patented B-26+ Wing-Mate™ sideshields. The Compliance Safepack® Plus is ideally suited to ensure proper selection of the proper sideshield/frame combination. The inclusion of both sideshields in the same package also offers the best solution to a multitude of issues created by hundreds of proprietary temple mounted sideshields and the need to be OSHA compliant. One CP-5226 Compliance Safepack® Plus easily conquers the challenges posed by OSHA, ANSI, and all of the different frame shapes and sizes from a single dispensing pack.
Packaging label for the CP5226 Compliance Safepack® Plus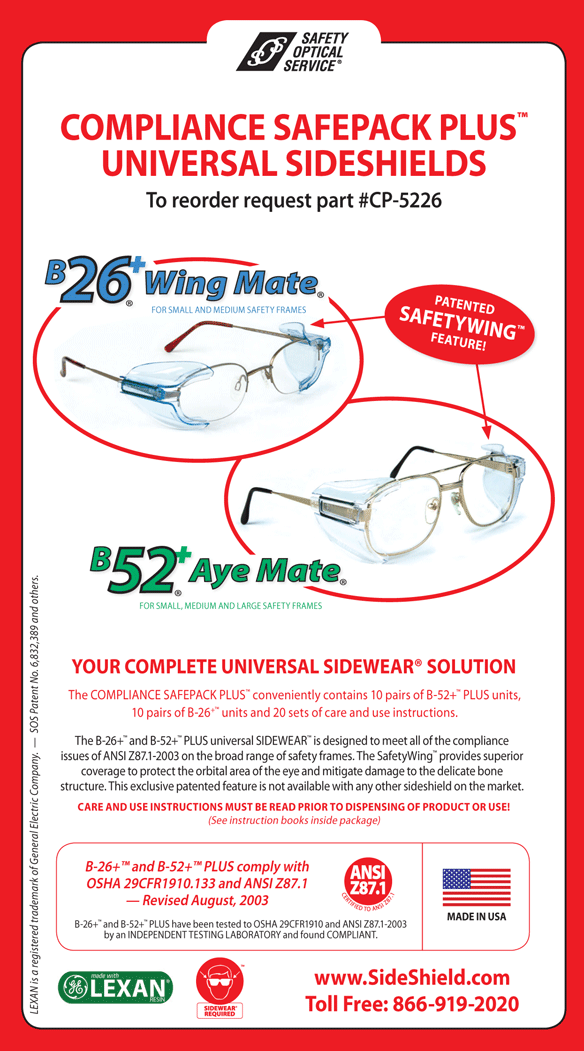 Documents